Product catalogue
To improve your communications and take advantage of Mailchimp's automatic campaigns, your catalogue must be sent to Mailchimp in its entirety.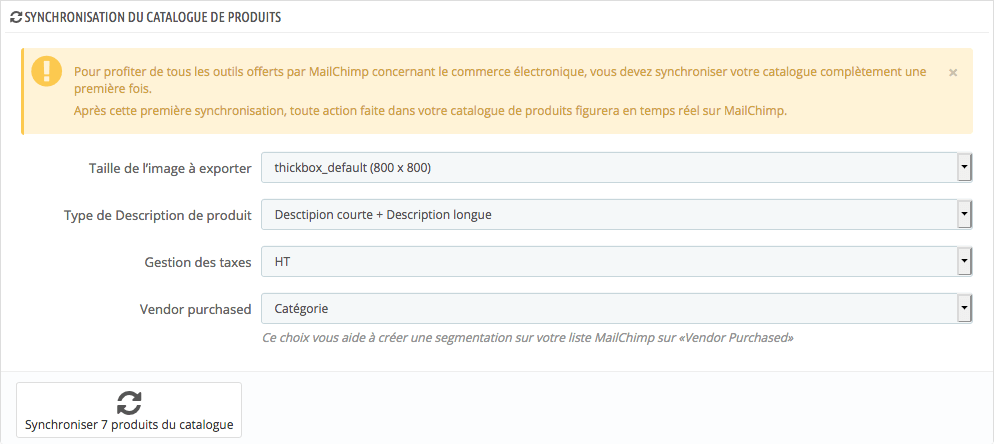 To correspond as closely as possible to your communication expectations, certain options allow you to customize the product flow sent to Mailchimp.
This synchronization of your catalogue is mandatory to be able to synchronize the baskets in real time as well as the orders. This is logical, since products are present in baskets and orders.
Associated store
When the Mailchimp list was combined, a store was created on Mailchimp to receive synchronizations of products, baskets and orders.
If you encounter a problem with your product catalog, your baskets, your orders or the Pop-Up proposed by Mailchimp, it is in this tab that you will be able to dissociate the current store and delete from your list all the data previously synchronized in order to start over by associating the store, and synchronizing the products.
Once you have synchronized your product catalog you can synchronize all your orders.